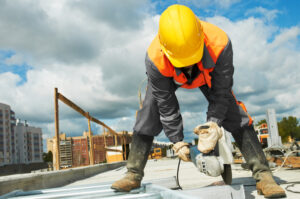 Workplace injuries may require help from a workers comp lawyer victims recommend for legal guidance because obtaining benefits after an accident can be more complicated than they may appear at first. Workers' compensation laws are constantly changing, and contending with the process can be challenging, especially when recovering from injuries. Following an accident, victims may suffer lost wages due to missed time away from work and physical impairments that impact their ability to function normally. While workers' compensation allows victims to receive much-needed benefits, they can sometimes be challenging to obtain. However, when victims receive assistance from Hurwitz, Whitcher & Molloy, LLP, they have the opportunity of having their questions answered and legal representation they can rely on. 
What are the most hazardous jobs that result in work-related injuries?
In 2020, the number of fatal work injuries in New York and the rest of the country was less than in the prior year. While an employee can fall victim to injuries in any job setting, some jobs are more hazardous than others and, as a result, can leave victims to suffer severe, life-altering injuries. Some of the most dangerous jobs in the state include:
Law Enforcement

Firefighters

Mass Transit Workers

Sanitation Workers

Construction Workers

Healthcare Workers
What reasons might a workers' compensation claim be denied?
Our NY workers comp lawyer knows that receiving a denial of benefits can be disheartening. Victims will want to take every step possible to rectify the situation and gain the benefits they are desperate for. If you have received a claim denial for any of the following reasons, it's essential to speak with a lawyer for proper strategy moving forward: 
Paperwork Mistakes

Pre-Existing Medical Conditions

The Employer Wasn't Notified

You Were Under the Influence

You Did Not Seek Medical Treatment

Failure to Follow Through With Medical Recommendations

The Employer Disputes the Claim
Why is it so important to seek medical attention?
Although seeking medical attention can play an integral part in a successful outcome for workers' compensation benefits, medical care is essential to a person's recovery and overall health. Failing to seek medical treatment can be detrimental because injuries may be much more severe than a person may realize. Untreated injuries can cause devastating consequences and impact a person's recovery. In some unfortunate cases, untreated injuries may even result in death. For those whose injuries are not fatal, injuries can cause long-term problems, even in cases where injuries are minor. 
Why are services from a lawyer so important?
Although obtaining workers' compensation may seem straightforward, this is not always the case. Victims of work-related accidents are vulnerable to the many flaws within the system. As a result, victims stand to experience claim denials and ultimately fail to receive the benefits they require. A lawyer can play a critical role by protecting their clients' rights and ensuring they receive the assistance they need. Even if you believe you have an air-tight case, it's still possible to experience roadblocks. Because of this, it's essential to at least consult with a lawyer at the very start of the case, or should complications arise, to ensure the proper steps are taken. 
What is a legal consultation?
Most workers' compensation lawyers offer complimentary consultations so that prospective patients can seek counsel for their cases. A legal consultation allows accident victims to ask questions and gain insight into their cases. Additionally, they have the opportunity to determine whether the lawyer they are meeting with is the right fit for them. It's essential to be aware that legal consultations are often time-limited. Victims should carefully prepare for their meeting by writing down any questions they may have and bringing evidence about their case. 
Please schedule a consultation with our Hurwitz, Whitcher & Molloy, LLP team to learn more about how our legal team can assist victims of work-related accidents.