Mining Injury Lawyer Morgantown, WV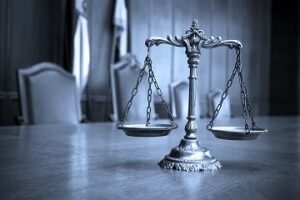 The team at Hayhurst Law PLLC is dedicated to safeguarding the rights of injured people, whether that be from a car crash, medical malpractice, mining accident, and more; a Morgantown, WV mining injury lawyer understands the nuances of personal injury law, and is not shy in using legal strategies to help our clients get the most compensation possible. If you or someone you love was wrongfully hurt from another's negligence or recklessness, then now is the time to get support from a dedicated legal team.
Accidents happen all the time, and you may have been at the wrong place at a misfortune moment. Or you were injured in the workplace because your employer failed to provide equipment and keep the environment reasonably safe. Whatever the case may be, if you were injured as a victim, now is the time to get help.
Why speaking with a lawyer is an effort worthy of your time
Unless you have only suffered superficial harm that doesn't require medical care, if you've recently been injured in a mining-related situation, it's time to meet with a skilled Morgantown, WV mining injury lawyer about your rights and legal options. The legal and financial aftermath of a moderate, serious, or catastrophic mining injury isn't a reality that you'll want to navigate on your own. Thankfully, the reputable attorneys at Hayhurst Law PLLC are ready to help.
Here are just a few of the reasons why you will want to avoid a "do it yourself" approach to your legal and financial situation in the wake of a mining injury:
One: Experience
Our lawyers have been representing the interests of mining victims for a very long time. As a result, when you choose to work with our team, you'll benefit from the insights and approaches born of true experience. Miners understand that so-called "rookie mistakes" can mean the difference between life and death. Due to our extensive experience, we don't make rookie mistakes. And by entrusting your case to experienced hands, you won't risk any on your own behalf either.
Two: Highly-Specified Knowledge
There are few personal injury lawyers in the country – let alone the state – who practice personal injury law with a focus on mining accidents. By working with our firm, you'll benefit from our unique knowledge of mining accident law and how that law will apply to your individual circumstances.
Trying to represent your own interests can seem like a wise financial move, as you obviously won't be charging yourself legal fees. However, you likely don't have highly-specialized knowledge of mining law. Because we do, we can better ensure that you'll receive the most favorable outcome possible under the unique circumstances of your situation.
Three: Less Stress
You are recovering from significant physical harm. As a result, you need rest and you need to – when possible – avoid unnecessary stress. Allowing a skilled Morgantown mining injury lawyer to represent your interests will allow you to focus your energy on the process of healing. Instead of engaging in seemingly endless back-and-forth exchanges with insurance claims adjusters, etc. you'll be able to rest, assured in the knowledge that a legal professional is aggressively advocating on behalf of your rights.
Four: A Proactive Approach to Potential Complications
Lawyers who are experienced understand how to anticipate likely case complications and also understand how to respond quickly to any unlikely case complications that may arise. By working with a lawyer, you'll benefit from the most proactive approaches that can be taken with regard to your unique circumstances.
Five: Maximization of Your Compensation
At Hayhurst Law PLLC, we fight to ensure that our clients receive the maximum amount of compensation to which they are rightfully entitled. All too often, companies responsible for mining injuries will encourage or intimidate injury victims to accept settlements that are far lower than the situation demands. Our Morgantown mining injury lawyer team understands when our clients are being played and how to effectively counteract such bad faith efforts.
Coal miners are aware of the risks they take with every work shift. Whether you are working on the surface or underground, a coal miner's world is a hazardous one. State and federal mining laws offer some degree of protection, but safety violations and negligence still occur and result in severe injury and fatalities each year. Coal mining is a dangerous occupation, not just because of working below the ground, but due to the numerous fatal accidents that happen from heavy equipment mishaps, coal removal mistakes, electrocution, and more.
Coal miners may have to spend a number of hours or their entire day in the deep, underground caves that exist below our feet. Even though the nature of the job is risky, this doesn't mean that coal miners do not have rights in the event of an accident. An injured coal miner may assume that their employer or union will take care of their situation in the event of an injury incident. However, workers' compensation claims for coal miners may not pay enough to compensate the employee's medical bills and other losses entirely, leaving workers scrambling financially and health-wise to recover. Some coal miners may not be able to get back to work at all because of a significant or permanent injury.
As an injured coal miner, you have rights. And you deserve to have someone speak up for you when it seems like no one else is standing up for what has happened. We want to believe that our employer and co-workers will be there for us when tragedy ensues, but many workers are left disappointed and angry when this is not the case.
You can trust that our team will be there for you. We know what your rights are in receiving restitution for a mining accident. Just because this field of work comes along with dangers, it doesn't mean your rights are not in effect. Call a Morgantown mining injury lawyer to have your questions answered over a case evaluation. We hope to help you today — contact Hayhurst Law PLLC now!
Examples of Mining Injuries
Mining is a dangerous job, and mining injuries can be very serious; if you have been injured in a mining accident, you may need the help of an experienced Morgantown, WV mining injury lawyer from a trusted local firm. Mining injuries can range from minor to catastrophic and can include chemical burns, broken bones, amputations, respiratory issues, and even death. Contact Hayhurst Law PLLC for help if you have experienced these or any other types of mining-related injuries. Common types of mining injuries include:
Strains and Sprains: These types of injuries can occur due to repetitive motion or overexertion, and are the most common type of mining injury.
Burns: Burns from dangerous chemicals used in mining, or exposure to intense heat or flames can cause severe damage to the skin and internal organs.
Fractures and Dislocations: Working in small spaces or operating heavy machinery can lead to broken bones, as well as joint dislocations that can be incredibly painful and difficult to heal.
Respiratory Problems: Workers who are exposed to dangerous chemicals may suffer from respiratory illnesses such as pneumoconiosis (black lung disease), asthma, and COPD (Chronic Obstructive Pulmonary Disease).
Toxic Exposures: Toxic exposures are a real danger in the mining industry, as workers are often exposed to hazardous materials such as asbestos and other dusts.
Explosions and Cave-Ins: Blasts, cave-ins, and rock slides can cause life-threatening injuries or death in an instant.
Falls: Falls from heights or slips and trips are also common types of mining injuries that can cause broken bones or head trauma.
Whether you're an employee or a contractor, a lawyer can help you get the compensation and justice you deserve. Mining injury lawyers are legal professionals who specialize in representing clients who have suffered injuries while working in the mining industry. These lawyers help their clients to seek compensation for their injuries, which can include medical expenses, lost wages, and pain and suffering. They also work with employers and insurance companies to ensure that their clients receive the best possible compensation.
These lawyers are experienced in dealing with all aspects of mining related claims. They have an understanding of the laws and regulations governing the mining industry, and they know how to navigate the legal system to secure their clients' rights. In addition to providing legal representation, mining injury lawyers may also provide advice to miners on how to stay safe on the job and how to avoid dangerous situations. When a client has been injured in a mining accident, the lawyer's primary goal is to ensure that the victim receives the maximum amount of compensation for their injuries. Mining injury lawyers will gather evidence from witnesses, review medical records, and work with doctors and other specialists to prove the extent of their client's injury. In addition, the lawyer will negotiate with employers and insurance companies on behalf of their clients to ensure that they receive a fair settlement.
In some cases, mining injury lawyers may also file a lawsuit against the responsible party or parties if it is determined that they are liable for the accident. The lawyer's ultimate goal is to get their client the maximum amount of compensation they deserve. Overall, Morgantown mining injury lawyers provide legal representation to those who have been injured in a mining accident. They have an understanding of the relevant laws and regulations governing the industry, and they work hard to secure their clients' rights. With their expertise and knowledge, they can ensure that victims receive the maximum amount of compensation for their injuries.
If you or a loved one has experienced an accident, contact a Morgantown mining injury lawyer at Hayhurst Law PLLC for help today.