Mining Injury Lawyer West Virginia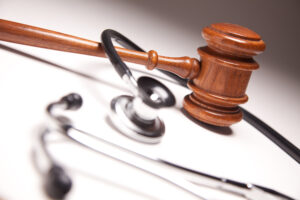 While many people think of mining jobs as being a thing of the past, we have families approach a West Virginia mining injury lawyer all the time at Hayhurst Law PLLC. Mining is hard work, and we help families with loved ones who either got injured or passed away while on the job. Our successful track record ensures we help miners and workers obtain fair compensation following injuries or wrongful death. 
Our law firm understands that coal mining is significant for West Virginia. However, we also know that mining companies must follow specific industry standards and safety regulations. Too many times, corporations will prioritize profit over workers' safety. Our lawyers proudly represent coal miners that would otherwise not receive the compensation they're entitled to. 
Common Injuries and Accidents That Can Result From Coal Mining 
Even now, coal mining is a dangerous industry when there are far more safety measures and industry practices to minimize these dangers. Unfortunately, dangers often happen when coal miner owners or companies put coal miners in dangerous situations they could have otherwise avoided. The motivating factor behind this process is to increase profits. Common coal mining accidents include the following: 
Roof collapses

Injury or death caused by coal mining equipment

Coal stockpile collapses

Coal mine explosions

Electrical injury or death
Besides immediate injuries or death, coal miners can still develop black lung—frequently known as coal miner's lung. Around 16% of coal miners suffer from this condition, and currently, there's no cure. 
How These Accidents Can Be Better Prevented
Any job or career assumes a certain amount of risk, and plenty of coal miners begin working knowing that they're performing a dangerous job. However, just because coal mining is a dangerous industry doesn't mean there aren't any ways to minimize these risks. Often, accidents and deaths happen due to a company not having or not obeying the correct safety precautions, like:
Conducting the proper training

Providing the right safety equipment

Having the right safety checks in measures

Prioritizing human life over profits in high-risk areas
How Can An Attorney Help? 
A West Virginia mining injury attorney can help in several ways. For starters, an attorney can help you gather and preserve the necessary evidence to build your case. An attorney can also help when workers' compensation doesn't cover all of your losses. 
Workers' compensation can cover factors like medical expenses, lost wages or job rehabilitation, and out-of-pocket expenses. However, it can't cover factors like pain and suffering that don't carry an exact dollar amount. Additionally, workers might be entitled to punitive damages because many coal mining injuries result from a company prioritizing profits. 
Of course, workers also face the problem of a company and their insurance not willing to provide them with workers' compensation or a personal injury settlement. Instead, they might be unwilling to negotiate or try to argue that the worker had a preexisting condition or that they were violating safety regulations. Trying to argue against these claims by yourself is nearly impossible, especially when dealing with medical concerns. 
Call for a West Virginia mining injury attorney from Hayhurst Law PLLC today!