Car Accident Lawyer West Virginia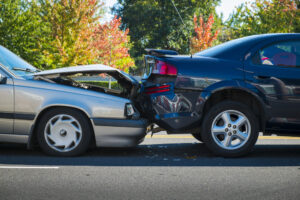 A West Virginia car accident lawyer understands just how overwhelming being injured in a car accident can be. Not only are there physical injuries to deal with, but there is often a significant financial impact, as well. Many car accident victims have to deal with medical expenses, loss of income if they are unable to work while they recover, and repair or replacement costs for their damaged vehicle. The good news is that these losses, as well as some others, may be able to be recovered in a car accident claim if the crash was another party's fault.
If you have been injured in a car accident, you may be wondering how much financial compensation you may be entitled to. There are many factors that can affect that amount. A car accident lawyer from Hayhurst Law PLLC can evaluate your case and determine what type of damages you may be entitled to.
Recoverable Damages in a Car Accident Case
No amount of money will ever make up for the physical and emotional trauma that car crashes can cause, however, a successful outcome – either through an insurance settlement or jury award – can help a victim get their life back on track after suffering serious injuries. Some of the damages that a Fairfax car accident lawyer can recover on your behalf include:
Medical Expenses – If the car accident was caused by another party's negligence, all past, present, and future medical expenses related to your injuries are recoverable. This includes emergency room care, hospitalizations, surgeries, physician appointments, rehabilitation, therapy, medications, medical equipment, and more.

Loss of income and benefits – Many victims suffer such serious injuries that they are unable to work as they are recovering. That lost income, as well as lost benefits they would have accrued, may be recoverable in their car accident claim. If they are left permanently disabled and unable to go back to their prior profession or work at all, this future income is also recoverable.

Pain and suffering – Although there is no actual dollar amount to how much pain and suffering the victim went through is worth, a car accident lawyer can use a specific formula to determine how much the victim is entitled to for the physical and mental anguish they went through because of the accident and their injuries.
What Factors Are Used to Determine How Much a Car Accident Victim Deserves?
Although some losses have a specific dollar amount attached, there are other losses that are not as obviously calculated, such as pain and suffering mentioned above. Your car accident lawyer will use certain factors to formulate the amount you deserve:
How severe were your injuries? The more serious your injuries are/were, the more pain and suffering you likely dealt with.

How extensive was the medical treatment you required? Victims who required multiple surgeries, hospitalizations, rehab, etc., will likely be awarded higher damage amounts compared to a victim who had minor injuries.

Are you able to return to your job? If a victim's injuries leaves them unable to do work as they did prior to the accident, this will have an impact on how much financial compensation they will be entitled to.
Contact a Personal Injury Attorney
If you have been injured in a car accident, call Hayhurst Law PLLC to schedule a free case evaluation with a dedicated West Virginia car accident lawyer and find out how our legal team can help you get the compensation you deserve.