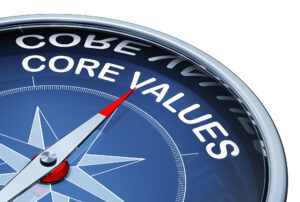 At Hayhurst Law PLLC, it is our core firm values that are the driving force of what we do. Attorney Hayhurst is a native West Virginian and the son of blue collar, working West Virginians. Growing up in a small town, surrounded by working people, he developed core values that led him to represent individuals who have been injured or wronged by the system. Sadly, in the society we live in, major corporations and insurance firms are only focused on the bottom dollar, and not helping people in the way they should be supported. We are well aware that the system is not always fair, and we strive to protect those who feel unprotected and are vulnerable to mistreatment. Everyday people, workers, seniors, families, and others alike may fall victim to the system. We are here to ward against that, and can come to your aid immediately.
With more than a decade of experience and a leading track record of obtaining favorable case outcomes for our clients. Whether you or a loved one are suffering from an accident involving a moving vehicle, a slip-and-fall accident, a work accident, medical malpractice, birth injury, or any injury that was caused by the negligence of someone else, we have got your back. We can help you understand what your legal rights are, and create a strategy that focuses on securing the most ideal settlement or verdict possible. Our team helps clients throughout Monongalia, Marion, Wetzel, Marshall, Tyler, Doddridge, Harrison and all of West Virginia and Pennsylvania. If you need a car wreck or personal injury attorney, contact Hayhurst Law PLLC now for a free and private consultation.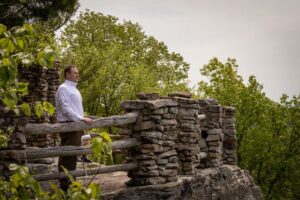 We invest in communities through dedicated hard work and are not afraid to work relentlessly for clients in need. Trust us when we say that we are here to protect you, even when it feels as if no one else is. We can be your hope for the future. We are here to tell you that there are legal professionals that have your best interest in mind, and want to help you through particularly difficult times. 
If you were to ask past clients about our services, they are likely to say that we are hard-working, legally savvy, unwaveringly supportive and offer clear communication that allows even the most novice of clients to have a realistic picture of their legal options and what is to come. We know that being part of a legal issue can be stressful, and can make times hard for individuals and their families. We are sure to keep clients well-advised and informed at each step of their case. We hope that if you are in need of help, that you consider reaching out today. 
At Hayhurst Law PLLC, we focus on making the legal process just that much easier by providing same day appointments, quick responses to every inquiry, after-hour and weekend appointments, and free consultations. We can cater to your preferences by offering over-the-phone, in-person, or electronic communication options. We are aggressive in the protection of our clients by making sure they do not fall victim to a system that doesn't have their best interest at heart. We have the tenacity and persistence needed to make a difference in our client's lives. Let us do that for you. Call us at Hayhurst Law PLLC now to learn more about how our firm values can be used to yield the results you need.