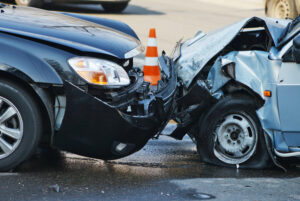 Getting into an accident is something that no one wants to go through, but if you do get in one, it is important to be prepared. If you are partially at fault, it makes the situation more complicated. Partial fault laws differ in each state, so refer to your state's laws to find out more information. A lawyer can also explain specifically how they apply to you and what you can expect. Be sure not to panic if you think that you are partially to blame. Here are some of the steps that you can take if you believe that you are partially at fault in an accident.
Gather Evidence
Take many photos of the accident scene from various angles. Don't forget to capture even small details, such as any damage to property that occurred. Capture photos of any injuries sustained. Be sure to collect records and important documents as well, such as copies of your insurance policy and medical records. The more evidence that you document and collect, the better. The lawyer will do the work of reviewing your evidence to see which evidence best supports your case. Without sufficient evidence that is strong enough, you will not have a compelling case.
Consider Your Statement Wisely
If you have even minimal fault in an accident, you need to be careful about what kind of statements you give. If you choose to provide a statement to police, such as after a car accident, keep it brief and to the point. Be careful that you do not accidentally give away details that can sound like you are admitting fault, or accepting blame. As an personal injury attorney like one at Ward & Ward Law Firm can explain to you, your words can be used against you so always exercise caution. If you are not sure what to say, remain silent.
Call Insurance Company
The insurance company needs to be notified of the accident. Call them and explain the scenario. Give them the basic details, such as what kind of accident you were involved in, where it happened, if you suffered injuries, and other information. The insurance company will evaluate your insurance coverage and do its own calculations to determine compensation for your losses.
Talk to a Qualified Lawyer
It is crucial that you talk to a personal injury lawyer regarding an accident, especially if you have partial fault. If you are partially at fault, you can have a lawyer evaluate your accident situation and determine what kind of damages you can expect to recover. They will fight for you so that you can obtain the compensation you are entitled to, even if it's a portion. Figuring out how fault laws apply to your case can be tricky, so let a lawyer handle the work for you.
Whether you have been in a car accident, pedestrian accident, or other type of accident, you can receive accessible legal help. Find out more about legal services you can get from a lawyer by requesting a risk-free consultation now.